At Apex Law we are a member of the Equity Release Council. We are generally instructed by a client after an approved equity release broker has sourced the right product for the client. We then deal with the paperwork, acting for the client and the lender.
WHAT IS
EQUITY RELEASE?
Equity release is the process of gaining access to money that is tied up in the value of your home. There are two main types of equity release schemes: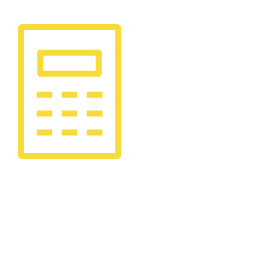 Lifetime mortgage
This lets the property owner borrow a proportion of a home's value, and interest is charged on this amount.  Whilst interest rates can vary with most schemes, nothing has to be paid back within the owner's lifetime unless they sell their property or go into long term care or of course die. Home reversion schemes
The owner sells a share of a home for less than the market value, when the home is sold, the provider is paid off.  By keeping a share of the home, the owner has the right to live there for the rest of their life and retain some inheritance.
WHY
CONSIDER EQUITY

FROM YOUR PROPERTY?

Access the equity in your home when you need it. Equity release schemes are a good choice for retirement or financing a particular project.
You can still retain an inheritance for your family. With home revision schemes, you are guaranteed to have a share of your property left, which you can ring-fence for inheritance. With a lifetime mortgage you choose the amount you release now with a facility for a further drawdown, but will normally leave sufficient as an inheritance.
The options are flexible and you don't have to borrow a lot. There are many different schemes and lenders. With some, you can borrow as little as £10,000.
Releasing equity is a good way to get some additional money to fund your retirement or a special project. Please rest assured we will support you every step of the way and will provide any specialist legal advice you might need.
For more information please call 01322 441 442 or email

Direct contact with your equity release consultant. Call, email, meet face to face at your convenience. You work with the same consultant and their team throughout.

Personal service. As a client you will have your own dedicated consultant who will provide excellent quality customer service.

A friendly, relaxed approach. Don't know what something means ? need to chat face to face, this isn't a problem, we will do all we can to help.

Reasonable fees. We offer full equity release legal services that take care of all the details, but we are also affordable.

Service throughout England and Wales. The majority of our clients are based in Kent, but with our knowledge we can often work further afield.